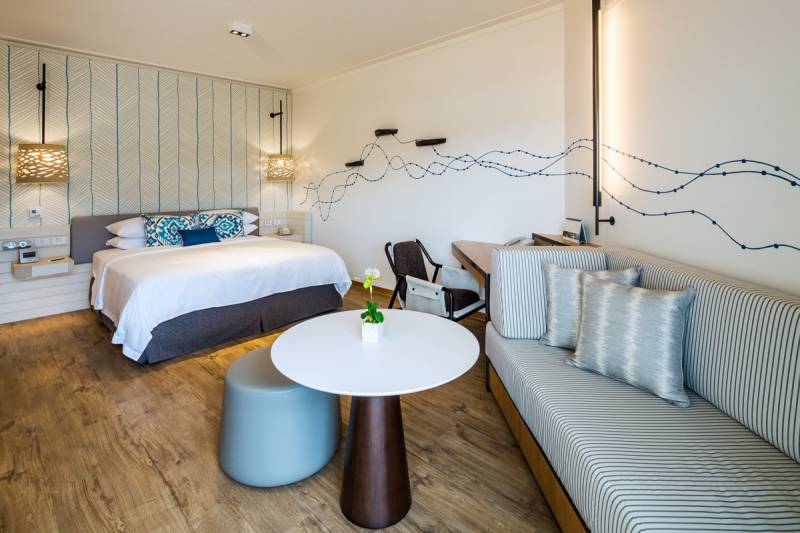 The Marina View Rooms refurbishment project at the Shangri La comprised the full refurbishment of 16 hotel rooms and adjacent corridors, along with the partial refurbishment to 19 Executive Suites.
The full refurbishment required the complete demolition and disposal of the bathrooms, joinery, ceiling, wall and floor finishes. With the mechanical, electrical and hydraulic services all receiving upgrades. The high end 5 Star interior design to both the rooms and the suites included custom made timber joinery, lighting fixtures and furniture, feature wall linings and integrated artwork.
With the extent of works spread across 2 levels and situated in various locations throughout the fully operational hotel, co-ordination, communication and planning with the Client was key to the successful delivery of the project.
Due to booking constraints with the Hotel, there was no latitude for extensions to the program, despite issues with delivery of imported fabrics and fixtures the project was completed with the rooms returned to full occupancy within the scheduled 12 weeks.
"Any hotel refurbishment project involves tight time frames and restricted working hours and this one was no different. Keir understands that working within the hospitality sector is not only about the ability to deliver good quality, value for money work on time, it is also about building and maintaining clear communication with the Client" Nic O'Donnell (Shangri La).