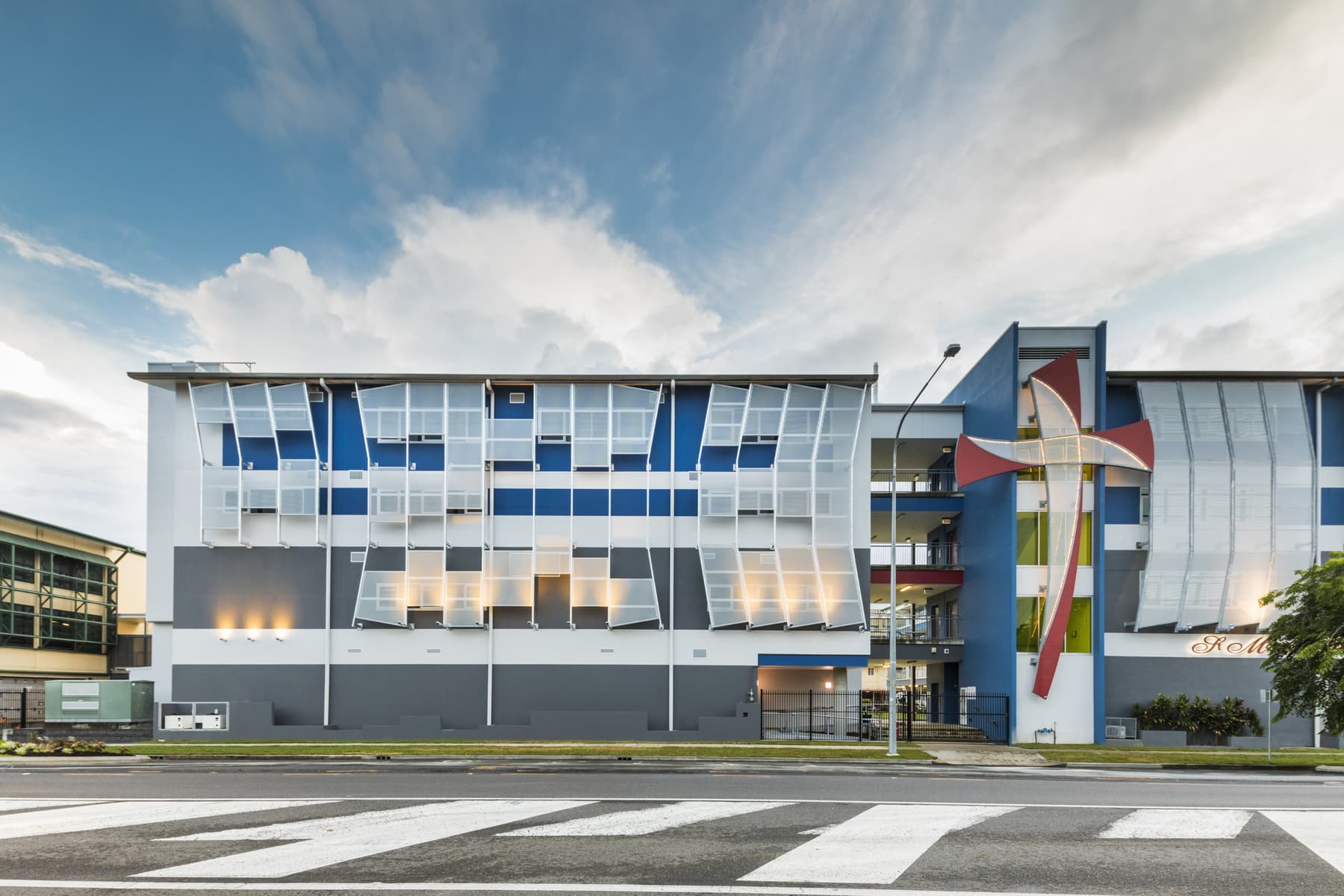 This project came with its obstacles from the get-go. Demolition commenced in December 2018 followed by extensive heavy rainfall, slowing the initial progress onsite.  It wasn't until late May before the wet weather allowed some real progress on site. Next came the challenges of the tight site, dealing with limited access through the live school environment and the difficulties with the structure due to having many varying levels and architectural feature curves. Despite these hurdles, the project was handed over late December 2019 ready for the pending school year.
This project included the demolition of 2x existing buildings, a new school canteen (including cold rooms, office and a full commercial kitchen) which had an external balcony area above (used as outdoor seating / learning) and a new 4-storey education & learning building. The new layout of the school has opened up the internal courtyard to a more usable area where the College now has over 1,000m2 of turfed space for recreational use.
Ground floor of the new building contains Art rooms including a full-size Kiln and the PE Storeroom.
On level 1 is the Food Science rooms, Pantry, Dining Space, Hospitality Rooms (including cold room) toilets and suspended linkway to the existing Catherine McAuley Centre.
Level 2 consists of the Science laboratories and interactive corridors.
The top level houses 4x Interactive Learning rooms which have operable walls to enable the creation of one large space with tiered seating and a projector for presentations.
The completion of this project brings to a close the Master Plan with 3 Stages of new facility upgrades, completed in time for the College's 130th year celebrations.