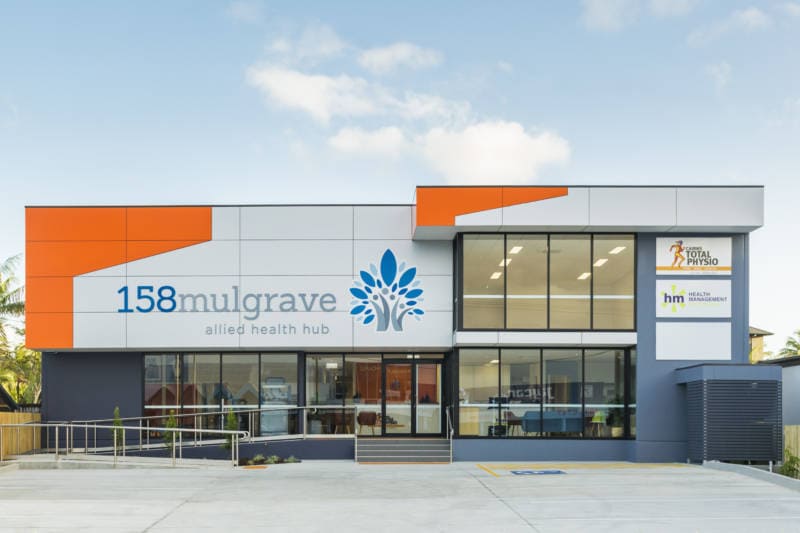 Cairns Total Physio located at 158 Mulgrave Rd, Cairns was completed in May 2018.
The project consisted of the redevelopment of an existing residential lot to commercial use along with the design and construction of a 450m2 mixed use commercial building. The fit-out accommodates Allied Health tenancies including fully functional rehabilitation gymnasium, yoga space, treatment rooms and associated amenities.
Design challenges included addressing poor ground conditions to avoid costly remediation and piling works.