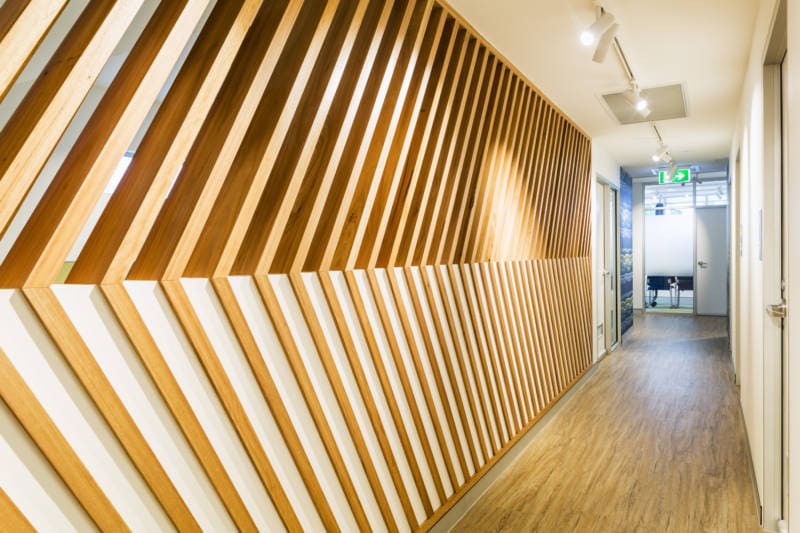 Lives Lived Well was the commercial refurbishment of 139 Sheridan Street, Cairns.
With a funky, eye capturing front & a fresh wallpaper internally, this project is one which Commercial Property Services is proud of with the end finish exceeding our expectations.
Particularly, the internal feature timber screens.
A playful office space with plenty of colour & great design aspects. The wallpaper, a custom print, installed to the front entry of the office space is captivating on entry.